I'm absolutely honored to be doing a blog swap today with
Kassi of Truly Lovely.
I was drawn to her page when I saw it was her and her sister that started it. I have two sisters and they are my absolute best friends. I secretly wanted another girl when I found out I was pregnant with Sawyer because all I knew was how special a sister bond can be. Of course, now my little man melts my heart and I couldn't be happier with that little boy in my life. But I've always cherished my friendship with my two sisters. I think it's awesome that she too has such an amazing relationship with her sister that they even shared the passion for blogging together. So cool.
Anyways, Kassi is also extremely talented in the "crafty" category and when we decided to swap I told her my blog is desperate for a craft over here! Something easy! So that's what she did.
I hope you enjoy! And if you want, check out my post over at her blog today! I'm talking about my Facebook journey as a whole. Why I started, where it has taken me, what the Lord has shown me through it all...
Meet Kassi!
♥ ♥ ♥ ♥ ♥
Well hello there lovely MWAF readers!!
My name is Kassi and I blog over at Truly Lovely!
I am THRILLED to be here blog swapping with the lovely Heather!
She's our Bloggie Bestie over on Truly Lovely this week, so when you're finished here you can find her guest posting over at our place!!!

Truly Lovely is an 'all things lovely' blog written by myself and my younger sister, Kayli!
Miss Kayli and I are very close and we enjoy sharing all the lovelies in our lives including (but not limited to) crafts, recipes, stories, photos and more with our fun readers!!! :)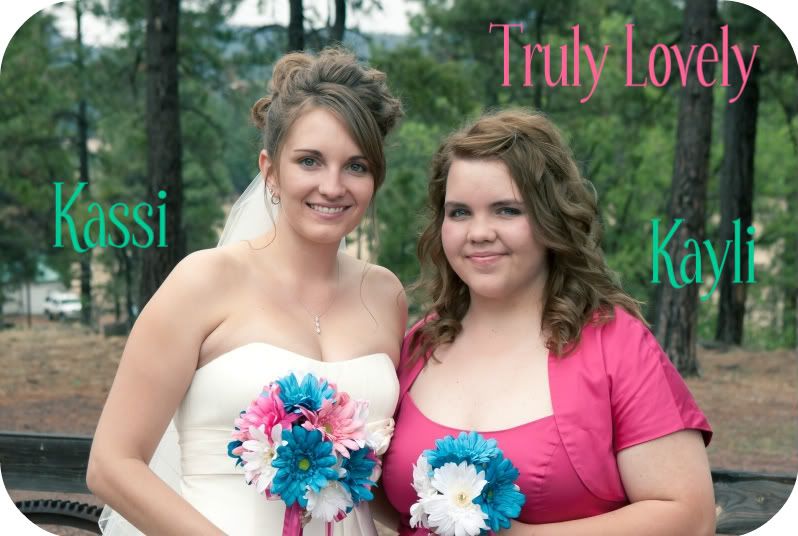 You can click that picture to learn more about us but in the meantime, I have a SUPER easy, SUPER quick crafty project to share with you all!
Halloween is ALMOST here! Only a few days left to prepare!!!
So here's a quick, easy Halloween craft for those last minute decorations!!
Spider Web Candles
First, I bought two white candles at Wal-Mart.
Then used my Silhouette SD to cut out two spider webs in black vinyl.
The spider web is a FREE shape included with the software!
If you don't have a Silhouette, you could easily purchase a sheet of Halloween stickers, or if you're really ambitious...
Trace an outline of a spiderweb onto some vinyl (you can get a large sheet at Wal-Mart for less than $10) and cut it out with an Exacto knife or scissors.
Carefully stick your cutouts (or stickers) onto the candles and smooth all edges.
Done! Quick and easy! And so, so cute!
What are you scaring up these last few days before Halloween lovelies??
We would love to hear about it!! :)
Thanks again to Heather for having me over!!!
And thanks for being our Bloggie Bestie this week!!!
To learn more about becoming a Bloggie Bestie, click here.
Until then...
Hope to see you dolls around Truly Lovely sometime!